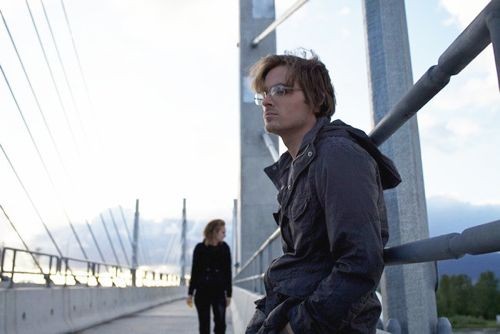 Looking to check out – why not give your blood to a needy vampire?  We're checking out the new to DVD flick "Vampire" out now from Lionsgate Home Entertainment.  The blood gets examined and reviewed below!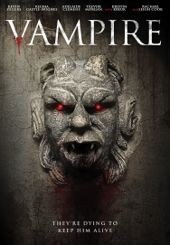 Title: "Vampire"
   Grade: 2
   Cast: Kevin Zegers, Rachael Leigh Cook, Amanda Plummer
   Director: Iwai Shunji
   Rating: R
   Runtime: 118 minutes
   Release Company: Lionsgate Home Entertainment
   Website: www.lionsgatedvd.com
The Flick: "Vampire" is one odd egg.  It's a rather clever take on the whole vamp lore with Kevin Zegers playing a man who craves and seemingly needs fresh blood and hits up suicidal folks ready to do the deed.  Problem here is the pacing, convoluted twists and long-winded aspects of the film far outweigh any of the good stuff.  (Think David Lynch without the meaning!)  The film has a multitude of stories that never blend well and Zegers character has no relatable or understandable qualities whatsoever.  (Plus is he an actual vampire or just a guy with a hankering for the red stuff?!)  The only memorable moments are between Zegers and the captivating Adelaide Clemens as predator and prey gone good, but even that isn't enough to make this one a must see.
Best Feature: With no features on this one I'm wondering why no one is stepping up to give some insight.
Best Hidden Gem: Dug, even for her few scenes, seeing the always-solid Amanda Plummer as Zegers quiet and creepy mom.
Worth the Moola: This one feels like weird stuff sew together in the name of indie art – even the wizards of weird like Lynch have a plan.