DVD Review: 'TV Shows On DVD' Via Mill Creek Entertainment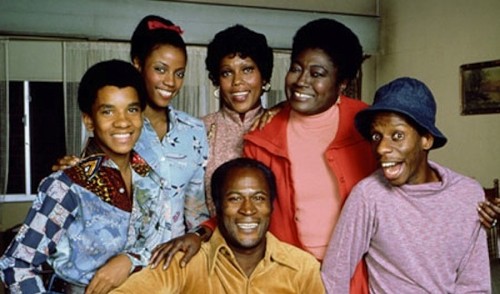 TV old and new on DVD – game?  Then follow us as we check out the cool TV show on DVD line up available now via the folks at Mill Creek Entertainment.  Up on the review chopping block are "Good Times," "Charlie's Angels," "Wings," "Just Shoot Me!," "Dilbert," "Bewitched," "The Cosby Show" and "Married With Children."  The boob tube gets reviewed below!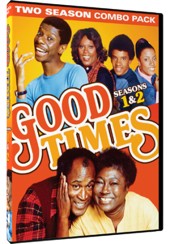 Title: "Good Times" (Seasons 1&2)
   Grade: 4
   Cast: Esther Rolle, John Amos, Jimmie Walker
   Release Company: Mill Creek Entertainment
   Website: www.millcreekent.com
The Show: A spin-off of "Maude," this comedy is similar to "Roseanne" in that it's about the average everyday poor family trying to just get by – but having a few laughs along the way.  Making up this African American family living in the ghetto via the projects are loving Christian mom Esther Rolle, dedicated and sometimes hard father John Amos, and their three kids the goofy Jimmie Walker, the bathroom hogging Bern Nadette Stanis and black power tot Ralph Carter.  Amos did leave after Season 3 as did Rolle later on and it became a much more fluffy Walker comedy ridden show, but these first two seasons show both bold social commentary and being poor and the family dynamics and consequences at their best.
Best Episode: 'Springtime in the Ghetto' where Florida tries to pretty up her house for a local contest and idealistic son Michael brings home only talked about Ned the Wino in the flesh!
Best Hidden Gem: Legendary LeWanda Page shows up as a sassy wife in the Season 2 episode Florida Flips.
Worth the Moola: Funny and biting even by today's standards – aka it's DYNO-mite!