DVD Review: 'Turbulent Skies'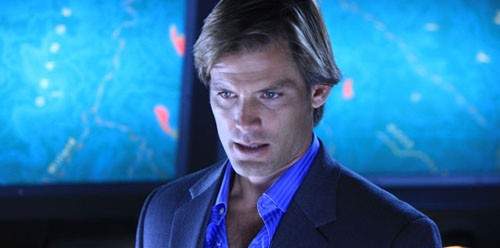 Action, danger and Nicole Eggert.  Sold!  We're checking out the new to DVD high-flying flick "Turbulent Skies" from Anchor Bay Entertainment, featuring former "Baywatch" hottie Eggert and "Starship Troopers" hunks Casper Van Dien and Patrick Muldoon.  Check out the bumpy review below!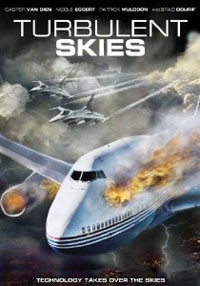 Title: "Turbulent Skies"
   Grade: 3
   Cast: Casper Van Dien, Nicole Eggert, Patrick Muldoon
   Director: Fred Olen Ray
   Rating: Not Rated
   Runtime: 87 minutes
   Release Company: Anchor Bay Entertainment
   Website: www.anchorbayent.com
The Flick: Touting the first pairing of Casper 'Rico' Van Dien and Patrick 'Zander' Muldoon since their "Starship Trooper" days is a tad humorous since they have only one actual scene together in "Turbulent Skies."  ("Heat" anticipation anyone?!)  But overall the film isn't all that bad with decent work by the manly duo and memorable turns by Brad 'chew up the scenery' Dourif and a back in the acting seat Nicole Eggert.  (Who to me still looks as hot as she did in the double Corey's flick "Blown Away" back in her prime!)  The story isn't all that original – unmanned airplane computer assumes control and threatens everyone onboard – but the style, quirky character bits and better than average b-movie vibe makes this one a decent Sunday matinee.
Best Feature: No Features – how about an Eggert interview?
Best Hidden Gem: Again, seeing a still alive and kicking hot Eggert keeps this one high in the sky!
Worth the Moola: On a day when everything else is rented – you could do worse folks!