DVD Review: 'Tracy Morgan: Black And Blue'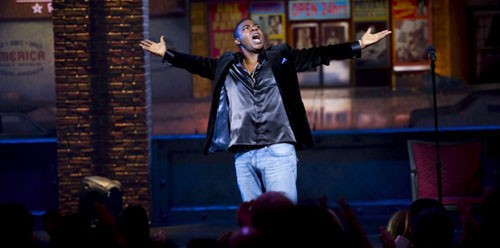 Tracy.  Morgan.  Comedy.  Nuff said.  Check out the DVD specs below for the HBO special "Tracy Morgan: Black and Blue."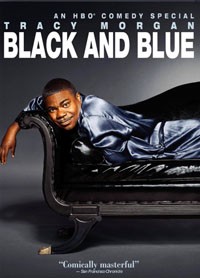 Title: "Tracy Morgan: Black and Blue"
   Grade: 3 1/2
   Cast: Tracy Morgan
   Director: John Moffitt
   Rating: Unrated
   Runtime: 60 minutes
   Release Company: HBO Home Video
   Website: www.hbo.com
The Flick: Seeing and hearing Tracy on many different venues, from his legendary appearances on the Howard Stern show to his work on "30 Rock," I was actually surprised at how unimpressed he comes off in this HBO special.  Doing stand-up from Harlem's World Famous Apollo Theatre in NY, Morgan has the funny down (his bits on everything from meeting President Obama to handicapped material made me cry!), but almost seems like he's just going through the motions on stage.  This is a classic example of why those comedy CD's of old were king – sometimes listening is better. 
Best Feature: There's a section of fifteen minutes of extra footage featuring some sidesplitting Tiger Woods stuff!
Best Hidden Gem: What Tracy claims is the sexual price of ordering lobster for dinner – find out for yourself!
Worth the Moola: This one is a simple fix – turn off the TV and turn up the speakers and you got a five-star appearance.