DVD Review: 'The Seven Year Hitch'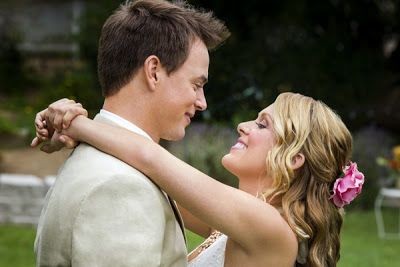 Can a guy save his best friend from a bad relationship by forcing a common law marriage on her?  We're gonna find out with our review of the new to DVD "The Seven Year Hitch" out now from Gaiam Home Entertainment.  The charade gets reviewed below!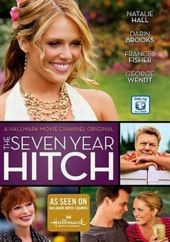 Title: "The Seven Year Hitch"
    Grade: 3
    Cast: Natalie Hall, Darin Brooks, Ryan Doom
    Director: Bradford May
    Rating: Not Rated
    Runtime: 86 minutes
    Release Company: Gaiam Home Entertainment
    Website: www.sonarent.com
The Flick: Been there done that should be the staple for an obvious story set up like the one in "The Seven Year Hitch."  Meaning the sight of a man trying to break up a bad relationship for his best friend whom he is secretly in love with is a staple of rom-coms.  What does however raise this slightly above bargain bin fare is the decent, funny and sweet chemistry between leads Natalie Hall and Darin Brooks who kept my attention throughout all the familiar hijinks.  Not exactly rocket science here; this is a case of the actors saving a script.
Best Feature: There are no Features on this, but I would have loved to hear a track with actors Hall and Brooks – bad omission guys!
Best Hidden Gem: There's also a little stunt casting with George "Cheers" Wendt and Francis "Titanic" Fisher in mean mode!
Worth the Moola: Worth hitching yourself for a viewing thanks to the stuff between Hall and Brooks.