DVD Review: 'The Other Dream Team'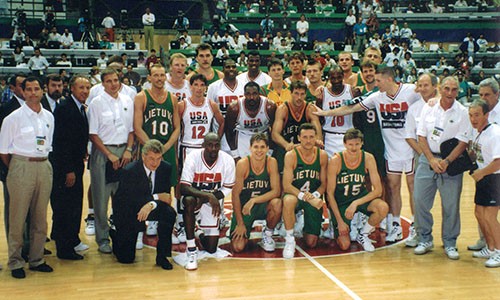 Want to see a tale about basketball that tries to score heart and not just baskets?  Then check out the new to DVD documentary "The Other Dream Team" out now from Lionsgate Home Entertainment.  Pass the review ball down below!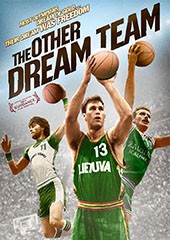 Title: "The Other Dream Team"
   Grade: 3 1/2
   Cast: Sarunas Marciulionis, Arvydas Sabonis, Rimas Kurtinaitis
   Director: Marius A. Markevicius
   Rating: Not Rated
   Runtime: 90 minutes
   Release Company: Lionsgate Home Entertainment
   Website: www.lionsgatedvd.com
The Flick: While there isn't anything particularly stylish about the documentary "The Other Dream Team," the captivating story is what scores.  Telling the tale of a group of basketball playing Lithuanian's who are forced to play under Soviet rule but eventually get to go down the court on their own terms is inspiring to say the least.  Hearing right from the various player's mouths their own stories of hardships, poverty and personal struggles mixed with a passionate and unwavering love for the game firmly puts Hoosiers in its place – the forgettable famed US Dream Team have nothing on these guys.
Best Feature: The feature duo teamed Commentary does have interesting tidbits and past fun facts – at least more then the standard and uninteresting Q&A featurette.
Best Hidden Gem: Loved learning that The Grateful Dead sponsored the team and provided them with uniforms – tie-dye style!
Worth the Moola: A great story for those unaware – even for the few who don't dig the game.