DVD Review: 'The Hot Flashes'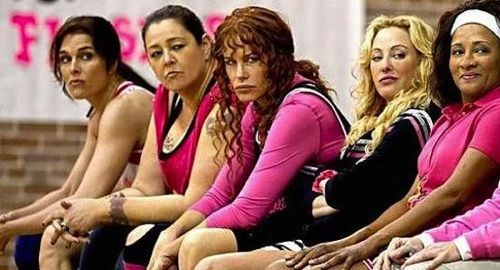 Can a gang of older gals recapture both youth and respect in the name of raising money for breast cancer prevention?  We're gonna find out as we review the new to DVD flick "The Hot Flashes" out now from Vertical Entertainment.  We check out if the gals still got game below.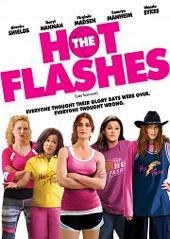 Title: "The Hot Flashes"
   Grade: 3
   Cast: Brooke Shields, Daryl Hannah, Virginia Madsen
   Director: Susan Seidelman
   Rating: R
   Runtime: 100 minutes
   Release Company: Vertical Entertainment
   Website: www.vert-ent.com
The Flick: Sort of a "Hoosiers" meets "The Full Monty" involving a group of older gals playing some high school champs in the name of breast caner prevention, "The Hot Flashes" has a ton of clichés and after school special moments.  (The husband bits with Eric Roberts are textbook Lifetime Channel!)  But what sells "The Hot Flashes" and keeps things entertaining is the great leading cast.  Brooke Shields as the disillusioned mom and wife (she still looks awesome!), Daryl Hannah as the shy in the closet gal, Virginia Madsen as the local sex pot, Camryn Manheim as the sassy biker chick and Wanda Sykes as the wisecracking team ringer all provide something special that elevates the material and makes you root for the underdog.
Best Feature: No features on this one – would like to have heard from "Desperately Seeking Susan" helmer Director Susan Seidelman here.
Best Hidden Gem: Did dig the fun and riffing PSA's by Wanda, Camryn, Brooke and Virginia for the Cancer Society – funny ladies.
Worth the Moola: If you don't mind a little cliché with your cool characters be prepared for a heat wave.