DVD Review: 'The Ghostmaker'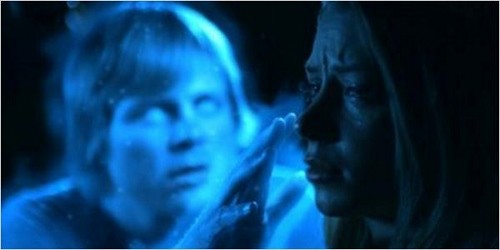 What do you do if you find an old coffin that's designed to make you experience life after death?  Why jump in head first of course!  We're checking out the new to DVD flick "The Ghostmaker," out Nov. 13 from Lionsgate Home Entertainment.  The review line for the undead experience begins below!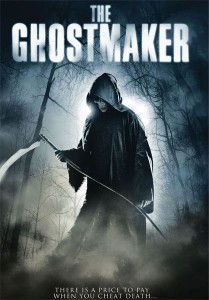 Title: "The Ghostmaker"
   Grade: 3 1/2
   Cast: Aaron Dean Eisenberg, J. Walter Holland, Liz Fenning
   Director: Mauro Borrelli
   Rating: R
   Runtime: 91 minutes
   Release Company: Lionsgate Home Entertainment
   Website: www.lionsgatedvd.com
The Flick: Part "Hollow Man," part "Flatliners," "The Ghostmaker" has an engaging movie premise for sure.  Some college chums come across a coffin that's actually an old school torture device designed to show you what it's like to be dead and get a chance to walk around as unseen ghosts.  Each person of course has their own use for such a machine – from stealing to spying every sinful base is covered.  It is a tad on the cheese side when a swirling clock like monster shows up to collect a little soul action, but the initial premise is far too delectable to ignore.  Especially love wheelchair bound Sutton, played with menacing glee by actor J. Walter Holland, who uses his time to walk upright to check out...his roommates' hot girlfriend.  (Very 80's stuff!)  But it held my interest and fares much better then recent horror fluff – Ghostmaker made me stand and take notice. 
Best Feature: Unfortunately ALL the features on this disc are wholly unbearable (the ho-hum commentary track is unlistenable!), with only one good deleted scene with Sutton sufficing as a meager best feature offer.  (aka some things are better left unsaid!)
Best Hidden Gem: Love that creepy old lady whose basement the coffin lies in – she's like the female version of Julian Beck from "Poltergeist 2!"
Worth the Moola: The set up and story execution for this one is more than decent and makes for a cool flick – just avoid the empty extras like a monster with rabies.