DVD Review: 'The Garfield Show: Pizza Dreams'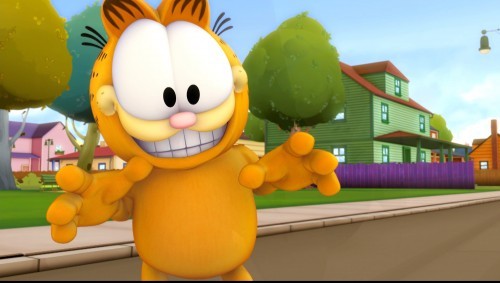 Ready to finally find the world's best lasagna?  Then follow my 12-year-old son Will Graham Coleman as he reviews to soon to DVD "The Garfield Show: Pizza Dreams" out June 25 from Vivendi Home Entertainment.  The orange and black cat reviewed by a have size rug rat – see below!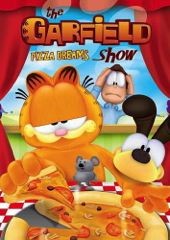 Title: "The Garfield Show – Pizza Dreams"
   Grade: 3
   Cast: Voices of Frank Welker, Wally Wingert, Gregg Berger
   Director: Various
   Rating: Not Rated
   Runtime: 75 minutes
   Release Company: Vivendi Home Entertainment
   Website: www.thegarfieldshow.com
Best Episode: 'Great Pizza Race' as I love it when there's a time limit on when a restaurant will be there or it's free...and Garfield tries to stop him.
Worst Episode: 'The Spy Who Fed Me' because Jon said he could watch Garfield and do work.  How can he watch two things at the same time?
Best Moment: Also in 'Great Pizza Race' when Vito heard Garfield's recorder say, 'Don't forget to buy new underwear' and he didn't even notice Jon was in the restaurant!