DVD Review: 'The Garfield Show: Holiday Extravaganza'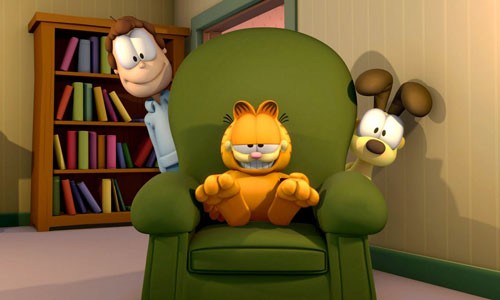 Naps.  Lasagna.  And bugging Odie.  These are the highlights of everyone favorite feline and we're checking out the DVD of his special shows titled "The Garfield Show: Holiday Extravaganza," out now from Vivendi Entertainment.  GCI Garfield review below.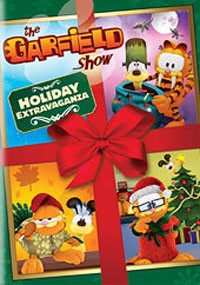 Title: "The Garfield Show: Holiday Extravaganza"
   Grade: 3 1/2
   Cast: Voices of Frank Welker, Wally Wingert, Gregg Berger
   Director: Various
   Rating: Not Rated
   Runtime: 75 minutes
   Release Company: Vivendi Home Entertainment
   Website: www.thegarfieldshow.com
The Show: I must admit growing up with the simple toon version of Garfield in those original shows is a nostalgic for me.  So seeing the lazy orange guy in a CGI format was a little disconcerting at first, but the characters are so on par with everything that's great about Garfield that it becomes normal.  Plus here we get Transformers voice baddie Frank Welker taking on the voice of the fat cat and it's great stuff.  This set is a great holiday gift as the episodes are all fall holiday related. 
Favorite Episode: 'Home for the Holidays Part 1 & 2,' which is like a "A Christmas Carol" and "It's a Wonderful Life" for the homeless cute animal crowd.
Least Favorite Episode: 'Turkey Trouble' sees Garfield and clan dealing with turkey for Thanksgiving – a live one.  Sorry gobbler, there are already enough cute characters to go around.
Best Feature: There's an extra episode titled 'Heir Apparent' that's got the distinct fun flair of Scooby-Doo.
Best Hidden Gem: Watch for a Nermal spotting in the 'Caroling Capers' episode.
Worth the Moola: Any Garfield is good, but this set keeps it real – computer generated I mean!