DVD Review: 'The Frankenstein Theory'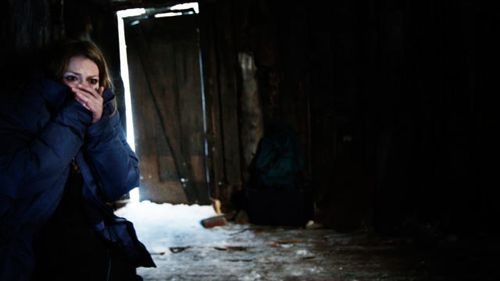 Doc crew out monster hunting – will they survive?  We're checking out the new to DVD flick "The Frankenstein Theory" out now from Image Entertainment.  The theory gets reviewed below!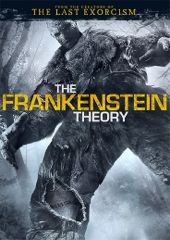 Title: "The Frankenstein Theory"
   Grade: 2
   Cast: Kris Lemche, Heather Stephens, Eric Zuckerman
   Director: Andrew Weiner
   Rating: Not Rated
   Runtime: 87 minutes
   Release Company: Image Home Entertainment
   Website: www.wtachimage.com
The Flick: I truly think doc or found footage flicks have fully run their course – there's no convention within that has not been untouched.  That being said "The Frankenstein Theory" does have tow things going for it.  First off the complaining fake doc crew is totally believable (though can't really say the same about the over-the-top work of Dr. Frankenstein wannabe eccentric Kris Lemche!) and second they manage to keep the monster at bay the entire film, which does add mystery.  (Though this makes the monster ridden DVD box cover even more curious!)  Unfortunately with a slow pace and myriad of dumb decisions the flick never goes above mild entertainment. 
Best Feature: No Features – good or bad you decide!
Best Hidden Gem: Again, I dug not knowing what the heck that thing was – lose the box cover folks!
Worth the Moola: If nothing else is available, the buck you spend could be worth it.  (Just a 'theory!')