DVD Review: The Doors - 'Live at the Bowl '68'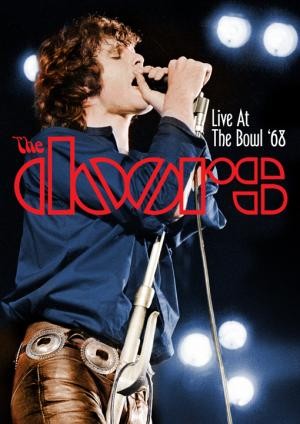 What could be better than watching the Doors live, at the height of their game, playing at the Hollywood Bowl, with frontman Jim Morrison (allegedly) tripping on acid? Well, that's what you're getting with the recently released the Doors – Live at the Bowl '68. So, was Morrison wacked out of his mind during this show? You'll have to see for yourself – just make sure you're paying attention during "the End" when J-Mo thinks he spots a grasshopper on stage. Just make sure you don't miss that part. The set list is long, and well-structured, and speaking of well-structured, the same can be said for the band on this night – incredibly tight, very seamless and smooth as they plow through a near endless amount of classics like "Hello, I Love You," "Light My Fire," "the Unknown Soldier" and "the End," a set list that should have fans salivating at the mere sight. The true highlights of this DVD are Morrison reciting poems before, during and after songs, which make Live at the Bowl '68 a truly unique event. And as if that wasn't enough there is a near hours worth of bonus footage that includes short documentaries on the history of the Hollywood Bowl, the concert as recalled by the Doors and members of the Chambers Brothers, as well as an analysis of how the film was restored, but the best of the bunch is a trio of bonus performances, "Wild Child" from The Smothers Brothers Comedy Hour in 1968, "Light My Fire" from The Jonathan Winters Show in Dec. 1967, and a version of "Gloria" with new visuals. You shouldn't have to read anymore to know this is an absolute must-own.
Grade: A
The Doors: Live at the Bowl '68" (Eagle Rock) a restored DVD is available today - Monday, Oct. 22.