DVD Review: 'The Contractor'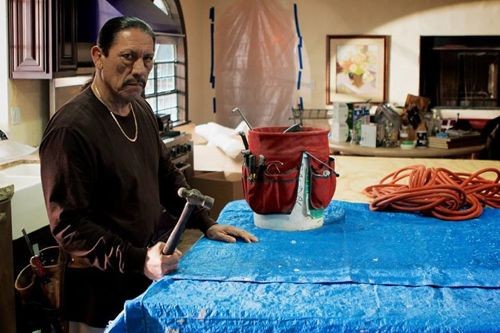 He does paint work, carpentry and...revenge?  We're checking out the new to DVD flick "The Contractor" available now from Lionsgate Home Entertainment.  We review the work and the hate behind it below!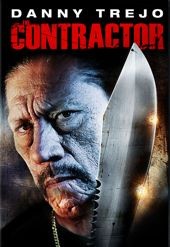 Title: "The Contractor"
   Grade: 3
   Cast: Danny Trejo, Christina Cox, Brad Rowe
   Director: Sean Robert Olson
   Rating: PG-13
   Runtime: 87 minutes
   Release Company: Lionsgate Home Entertainment
   Website: www.lionsgatedvd.com
The Flick: Think "The Hand that Rocks the Cradle" if Rebecca De Mornay was a Latino dude with a moustache and an attitude.  There are actually some decent suspenseful bits in "The Contractor," but there's also some forced bits where big softy Danny seems a little out of his evil guy element.  Thankfully his victims, an unsuspecting family played by Christina Cox and Brad Rowe, both seem to get their roles and play the creeped out thing decently.  With both good and bad, "The Contractor" lives up to his occupational name.
Best Feature: The 'Behind the Scenes' is more decent then the commentary (always turn your phones off guys!), especially when Brad Rowe says Danny scares the crap out of him – oh yeah!
Best Hidden Gem: Again loved the hot yet businesslike turn by Christina Cox as a worried mom and wife.
Worth the Moola: A decent thriller when everything else is out – Machete say movie so-so.