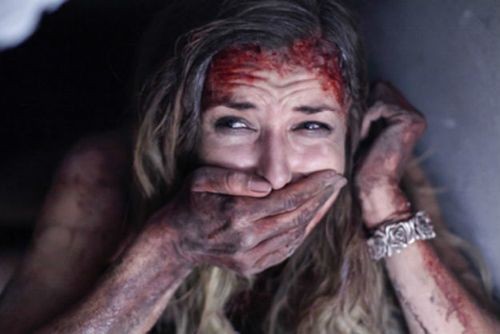 What's scarier then a deadly disease?  How about one that comes from simple drinking water!   (Oh, yeah that would do it!)  We're quenching our thirst with a review of the new to DVD title "The Bay" out now from Lionsgate Home Entertainment.  The creature feature gets dissected below!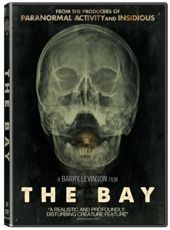 Title: "The Bay"
   Grade: 2 1/2
   Cast: Kristen Connolly, Christopher Denham, Jane McNeill
   Director: Barry Levinson
   Rating: R
   Runtime: 84 minutes
   Release Company: Lionsgate Home Entertainment
   Website: www.lionsgatedvd.com
The Flick: There's no mistaking that Barry Levinson is one fine filmmaker.  But the veteran of a ton of moving dramas finds himself in unfamiliar territory with the first person found footage vibe of "The Bay" and the result is a mixed bag.  His impending lead up is actually quite skilled, leaving the audience to wonder what's happening.  But once it's revealed "The Bay" simply turns to basic horror conventions and ends way uninspired.  (Plus the whole doc feel even in the hands of a master like Levinson feels done to death!)  Topical, timely but a tad tired, "The Bay" makes a pleasing promise that it can't quite deliver.
Best Feature: Since Barry is a tad long winded, the chat featurette is much more watchable then the commentary.  (Sorry Barry, I like my stories quick and clean!)
Best Hidden Gem: There's a scare in the movie where the menace is revealed – I jumped about four feet in the air!
Worth the Moola: Quick on the draw but not much out of the gate, this one swims then sinks.