DVD Review: 'The Appearing'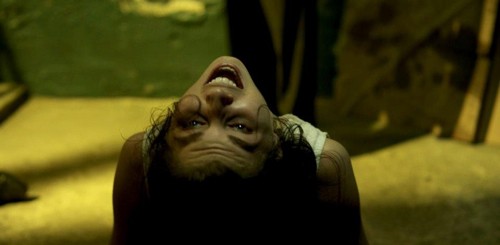 What demons are hidden in your past?  We're gonna explore it in the new to DVD thriller "The Appearing" out now from Lionsgate Home Entertainment.  The ghosts in the basement get reviewed below!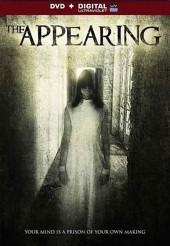 Title: "The Appearing"
   Grade: 2
   Cast: Will Wallace, Don Swayze, Dean Cain
   Director: Daric Gates
   Rating: R
   Runtime: 92 minutes
   Release Company: Lionsgate Home Entertainment
   Website: www.lionsgateshop.com
The Flick: "The Appearing" actually starts off very engaging with a broken detective taking refuge with his wife in a small town as a local sheriff.  Things just get way too odd and complicated from there with way too many shocking twists and turns that have little to no effect.  It's a shame to because there's a decent cast – from Don Swayze as the head sheriff with secrets of his own to Jo Estevez as a local nutburger.  Plus the use of the original "Psycho" house here as a nightmare dream tool may have been cool for the filmmakers, but to an audience member is totally distracting.  (It's like putting Robert Englund in full Krueger make-up and calling him Dave!) 
Best Feature: The 'Making Of' Featurette covers all the angles including shooting on the Universal lot with the Hitchcock house.
Best Hidden Gem: I really dug the sullen turn by lead man Will Wallace as a man who has lost his faith – wish the material was more befitting of his talent.
Worth the Moola: A film that has a good start, but succumbs to the horror is popular right now school of thought.