DVD Review: 'Survival Code'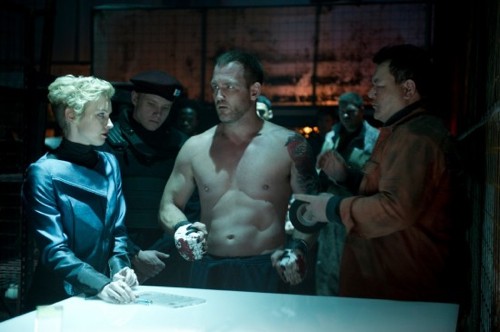 Ready to fight for your right...to own land?  We're checking out the new to DVD flick "Survival Code" out now from Lionsgate Home Entertainment.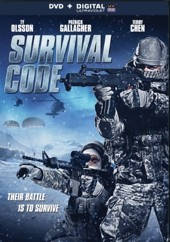 Title: "Survival Code"
   Grade: 3 1/2
   Cast: Ty Olsson, Patrick Gallagher, Michelle Harrison
   Director: David Frazee
   Rating: R
   Runtime: 88 minutes
   Release Company: Lionsgate Home Entertainment
   Website: www.lionsgateshop.com
The Flick: What I liked about the TV movie "Survival Code" is that most could not tell it was not a feature film if not for the obvious and obnoxious commercial cut breaks in the piece.  The movie itself is decent enough with cool heroes (a former MMA fighter is the law of the land!), smart women (Michelle Harrison's character has beauty and brains!) and decent villains.  (Those Russians are at it again!)  The flick is an entertaining mix of "Outland" meets "Mad Max Beyond Thunderdome" – aka a good time. 
Best Feature: No Features here – guess everyone had the day off!
Best Hidden Gem: Kinda dug the sassy and sexy Cristina Rosato as the local female welcome wagon.
Worth the Moola: Not a five-star outing, but well beyond movie of the week fare.