DVD Review: 'Stories We Tell'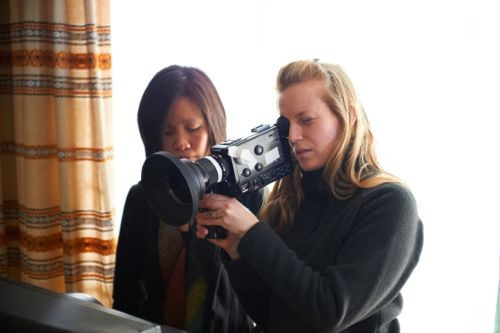 Ready to delve deep into the life of a remarkable actress led by...the very same actress?  The follow us as we check out Sarah Polley's new to DVD documentary "Stories We Tell" out now from Lionsgate Home Entertainment.  The revealed gets reviewed below!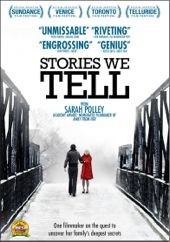 Title: "Stories We Tell"
   Grade: 4
   Cast: Sarah Polley, Michael Polley, Rebecca Jenkins
   Director: Sarah Polley
   Rating: PG-13
   Runtime: 108 minutes
   Release Company: Lionsgate Home Entertainment
   Website: www.lionsgatedvd.com
The Flick: Taking her story subject from an extremely personal place, actress and now doc helmer Sarah Polley provides some very brave work within "Stories We Tell."  Laying herself and her extended family barren to tell the complicated tale of her late mother proves not only surprising but also a real can't take your eyes off it experience.  Mixing details right from the mouths of her family with Super-8 footage shot to look like home movies really solidifies the time and place of the events.  But it's the raw and real emotions of the film that have the most impact and matched with the compelling storytelling, Polley proves poignant.
Best Feature: Unfortunately there is not a one, but after all is said and done is there really a need for any?  (It could have been cool though!)
Best Hidden Gem: The funny reveal right before the end credits takes the cake!
Worth the Moola: Heartwarming, riveting and real, "Stories We Tell" is what decadency in a doc is all about.