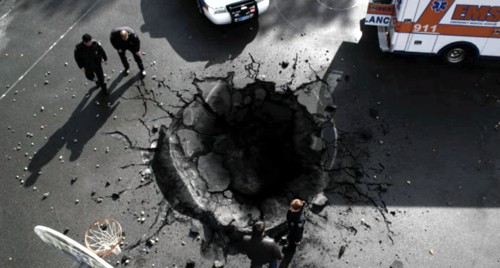 Cars.  Trucks.  Sharks.  And now...stones?  We're checking out the new to DVD disaster flick "Stonados" out now from Arc Entertainment.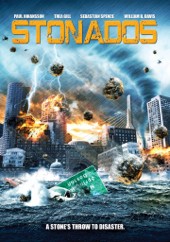 Title: "Stonados"
   Grade: 3
   Cast: Paul Johansson, Sebastian Spence, William B. Davis
   Director: Jason Bourque
   Rating: Not Rated
   Runtime: 88 minutes
   Release Company: Arc Entertainment
   Website: www.arc-ent.com
The Flick: Continuing to cash in on the quick disaster flick brand of movie, "Stonados" isn't great but does have enough to make it worth checking out.  The cast is good led by "Soapdish" alum Paul Johansson and cigarette smoking man William B. Davis (especially watch for the Moonlighting-esk chemistry between Sebastian Spence and Miranda Frigon!), the obvious CGI effects decent enough and the thrills and chills are just enough to scare without grossing out.  (Watch out for that flying rock!)  Fun and fluffy – just forget after viewing!
Best Feature: No features – guess nobody is taking responsibility for this one!
Best Hidden Gem: Again the cop and weatherman love barbing between Spence and Frigon demands their own movie!
Worth the Moola: Sunday afternoon fare – rental only.