DVD Review: 'State Of Emergency'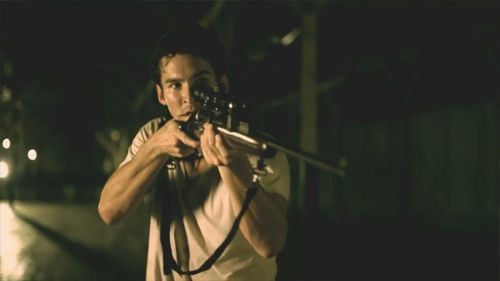 Ready to cozy up for another story of wonderful zombie attack?  Then check out the new to DVD review of "State of Emergency" out now from Image Home Entertainment.  The brain-eating review lies dormant below!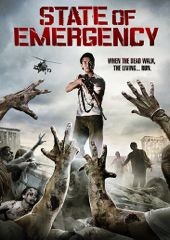 Title: "State of Emergency"
   Grade: 4
   Cast: Jay Hayden, Andy Stahl, Tori White
   Director: Turner Clay
   Rating: Not Rated
   Runtime: 90 minutes
   Release Company: Image Home Entertainment
   Website: www.watchimage.com
The Flick: Despite a barrage of zombie flicks hitting the market, "State of Emergency" manages to run ahead of the undead pack by keeping things personal.  Much like Frank Darabont did in his pilot episode of "The Walking Dead," Director Turner Clay makes his live characters easy to care for and vulnerable as hell.  Even his lead Jay Hayden carries himself with an everyman authority and walks that fine line between tough guy and broken man.  Plus the kills, thrills and chills in this one are decent enough and the finale is pure visual poetry – not bad for a brain-eating flick!
Best Feature: The Making-of shows how they made the flick on a tight schedule and low budget – one-stop shop!
Best Hidden Gem: Loved the alternate version of the finale – damn, you guys really do get what makes this genre memorable! (Though wish there was some McKenna Jones outtakes!)
Worth the Moola: Well above the zombie ridden movie fray, "State Of Emergency" keeps human elements lovingly at the forefront.