DVD Review: 'Sound Of Noise'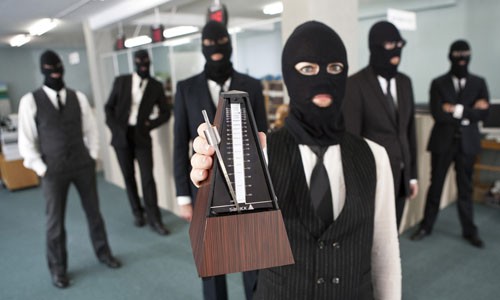 A status quo bucking gang of...musicians?  Grab an object of musical quality and check out the DVD release of the Swedish import "Sound Of Noise" available now from Magnolia Home Entertainment.  Review of originality at its finest below!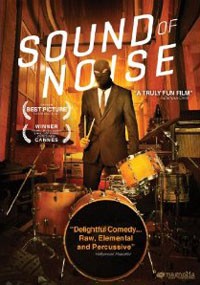 Title: "Sound Of Noise"
   Grade: 5
   Cast: Bengt Nilsson, Sanna Persson, Magnus Borjeson
   Director: Ola Simonsson & Johannes Stjarne Nilsson
   Rating: R
   Runtime: 102 minutes
   Release Company: Magnolia Home Entertainment
   Website: www.magpictures.com/soundofnoise
The Flick: I've already touted the wares of this highly original work of cinema theatrically – so much so that it's currently at #1 on my list of 'Top Ten Films of 2012'.  So what makes this little seen gem shine so bright?  It could be the inspired and impromptu musical concerts that cleverly use everyday items to bring sound to life or the cool chemistry between unlikely lead couple Bengt Nilsson and Sanna Persson.  Perhaps even the fabulous Fincher-esk moments and subversive messages that delightfully add layers here.  But in the end it's all of the above that makes Sound Of Noise one of the most unconventional, unique and totally indescribable film experiences that comes along once in a lifetime – this can't-be-categorized movie dazzles on DVD. 
Best Feature: The two sections of lost concerts including 'Music for One Apartment and Six Drummers' and 'Music for One X-Mas and Six Drummers' give the fan extra of more of the already plentiful musical pieces within the film – get down!
Best Hidden Gem: Can a big man's belly make a good percussion instrument?  You bet!
Worth the Moola: Every damn penny – and they make a ping noise that adds to the song!