DVD Review: 'Sorority Party Massacre'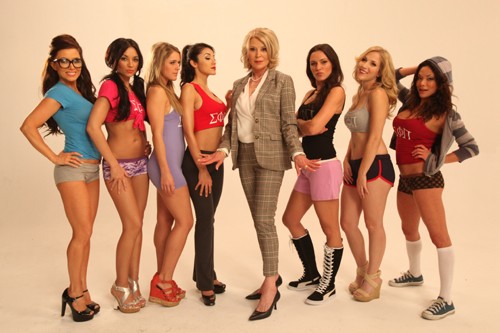 Ready to party with a little skin and sin?  Then follow us as we check out the new to DVD flick "Sorority Party Massacre" out now from Anchor Bay Home Entertainment.  We review the party and it's blood favors below!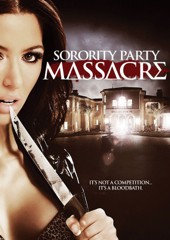 Title: "Sorority Party Massacre"
   Grade: 2 1/2
   Cast: Tom Downey, Ed O'Ross, Marissa Skell
   Director: Chris W. Freeman & Justin Jones
   Rating: R
   Runtime: 103 minutes
   Release Company: Anchor Bay Home Entertainment
   Website: www.anchorbayent.com
The Flick: There's some great camp, sexy sleaze and gore galore in "Sorority Party Massacre" for sure.  Problem is the blending of the varied tones here has been done with a chainsaw leaving a film that jumps from comedy scene to horror scene in one massacred mess.  It has an opening that mirrors the somber start of "Scream" and then follows it up shadowing a cop with a "Sledge! Hammer" like quality.  Not to mention that there are far too many plot twists, super surprises and the clever seeming introductions of each sexy sorority chicks go on so long that the wit begins to ooze out.  Making a movie may be the hard part, but figuring out what kind of film you want to make helps too.
Best Feature: Fortunately the 'Commentary' track with the two directors is a hoot, with the guys admitting to homage and adding good doses of self-deprecating humor – better then the movie!
Best Hidden Gem: Ron Jeremy shows up here just in time to get his head shoved into a toilet that flushing – payback for all that free sex Ron!
Worth the Moola: If you have to see a flick with kills and spills it's okay, but be prepared for a bumpy ride.  (And not those bumps!)