DVD Review: 'Some Velvet Morning'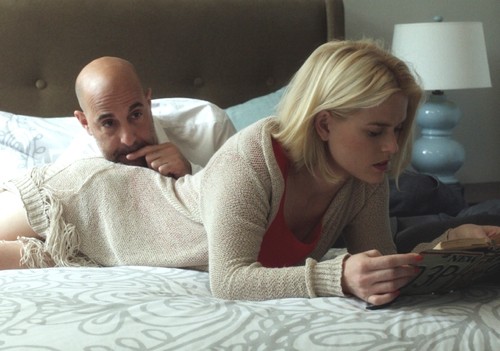 Can previously troubled romance be rekindled?  We're gonna find out as we check out the new to DVD flick "Some Velvet Morning" out June 24 from Cinedigm Home Entertainment.  The ups and downs of relationships abound get reviewed below!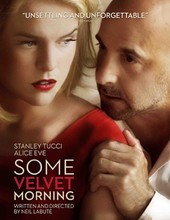 Title: "Some Velvet Morning"
   Grade: 4
   Cast: Stanley Tucci, Alice Eve
   Director: Neil LaBute
   Rating: Not Rated
   Runtime: 82 minutes
   Release Company: Cinedigm Home Entertainment
   Website: www.cinedigmentertianment.com
The Flick: What should feel like a dull two-person play instead unfolds like a riveting battle of power under the ample direction of Neil LaBute in full on "In The Company of Men" mode.  Having the sexy allure of Alice Eve and matching it with the passive aggressive cadence of Stanley Tucci is a dark sparks match made in heaven for sure.  It does have an ending that seemed a tad obvious, but LaBute is so on his game here it's of little consequence.
Best Feature: There's a single 'Interviews' section that talks with LaBute and his two leads where the director hopes the film will match the power of his early work – it does.
Best Hidden Gem: Again, Tucci has never been this funny and dark at the same time.
Worth the Moola: As a fun and shocking Mamet-esk battle of words, this is LaBute in his element.