DVD Review: 'Sexy Evil Genius'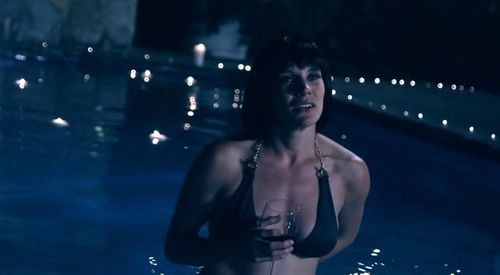 Ready to be at the mercy of...an astonishingly beautiful but possibly crazy lady?  Then follow us as we check out the new to DVD thriller "Sexy Evil Genius" out now from Lionsgate Home Entertainment.  The well reviewed plan lies below!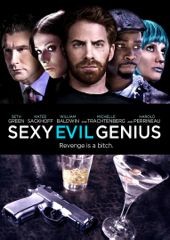 Title: "Sexy Evil Genius"
   Grade: 5
   Cast: Seth Green, Katee Sackhoff, Michelle Trachtenberg
   Director: Shawn Piller
   Rating: R
   Runtime: 90 minutes
   Release Company: Lionsgate Home Entertainment
   Website: www.lionsgatedvd.com
The Flick: I don't know where "Sexy Evil Genius" came from but it's a one well made, well written and all around well executed piece of work.  Containing all the detailed character development of a well-written stage play but without the claustrophobic feel, Genius lives up to its name combining sex, lies and scares (all implied folks!) for one memorable night out.  The script is taut and treats the audience with a brain – though still keeps everyone guessing till the end.  The performances are career best with Seth Green poignantly playing an emotionally saddened sad sack, Michelle Trachtenberg never better as a candid cat on the prowl and especially the luscious looking and scene stealing Katee Sackhoff as the possibly deranged host of this killer party.  (Plus it's also nice to see the elusive William Baldwin back in the saddle!)  All meshed together under the slick direction of Shawn Piller and you have a Hitchcock style thriller with ample De Palma heat that should have gotten a theatrical release. 
Best Feature: As if the great flick wasn't enough, there's an amazing and inspiring doc titled 'Jujitsu-ing Reality' featuring writer Scott Lew and his heartbreaking struggle with Lou Gehrig's Disease. (See clip below!)  Dude affliction be damned - your script kicks serious ass!
Best Hidden Gem: Again have to give it to Seth Green who normally seems a tad one note but shows a rare vulnerable side here – keep it up brother!
Worth the Moola: Forget rental status – buy this one and watch it multiple times to get all the cool hints and hidden gems!  (Katee can kidnap me anytime!)