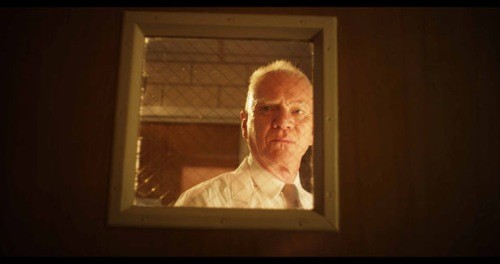 Anthology alert!  We're checking out various demonic tales via the new to DVD outing "Sanitarium" out now from RLJ Home Entertainment.  We turn the page and review below!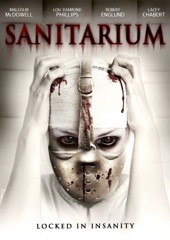 Title: "Sanitarium"
   Grade: 3
   Cast: Malcolm McDowell, Robert Englund, Lacey Chabert
   Director: Bryan Ramirez / Kerry Valderrama / Bryan Ortiz
   Rating: Not Rated
   Runtime: 112 minutes
   Release Company: RLJ Home Entertainment
   Website: www.us.RLJEntertainment.com
The Flick: Good news and bad news.  Good news is there's enough horror cool to make this flick with three demented stories worth watching.  Bad news is they're just okay, all suffering from a severe case of lack of fun.  By contrast the wrap around is filled with mischievous charm via "Sanitarium" doctor Malcolm McDowell that should have seeped into the tales themselves.  The first story is the best by far with John Glover playing an insanely inspired artist who takes his work a tad far.  (Watch for sleazy agent Robert "Freddy" Englund!)  The second not as effective with an unconvincing Chris Mulkey playing an evil dad who's kid is also being terrorized by a dark figure.  (At least his teacher is the uber-hot Lacey Chabert!) And the third features some great solo work by the highly underrated Lou Diamond Philips as a man obsessed with an upcoming apocalypse.  (He's like the unofficial brother of Michael Shannon in "Take Shelter!")  All at least have some memorable moments and fold back into the institution nicely.
Best Feature: No features here – missed out on an opportunity to have the three directors talk about their various different approaches to the work.
Best Hidden Gem: Again I was mesmerized by the lone wolf work of Phillips – he was always my favorite young gun!
Worth the Moola: Not brilliant but way better than average, this one is worth getting committed for.