DVD Review: 'Ring Of Fire'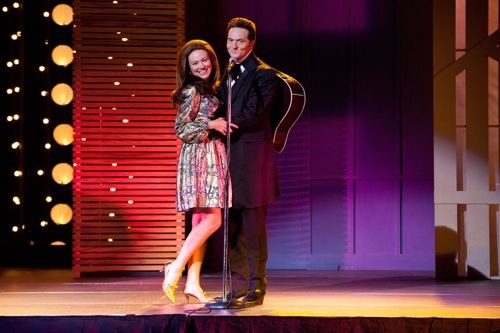 Ready to revisit the turbulent world of Johnny Cash through the eyes of wife June?  Then follow us as we check out the new to DVD title "Ring of Fire" out now from Lionsgate Home Entertainment.  The ups and downs get reviewed below.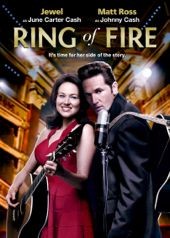 Title: "Ring of Fire"
   Grade: 1
   Cast: Jewel, Matt Ross, John Doe
   Director: Allison Anders
   Rating: Not Rated
   Runtime: 90 minutes
   Release Company: Lionsgate Home Entertainment
   Website: www.lionsgatedvd.com 
The Flick: "Ring of Fire" suffers from being in the shadow of a powerful portrait already painted.  Meaning the tortured tale of Johnny Cash as played by Joaquin Phoenix and to some degree Reese Witherspoon as his angelic better half in "Walk the Line" is so poignant that anything else just feels watered down. (Plus I feel bad for Matt Ross who isn't bad here as Johnny – but how can he possibly compete with perfection?)  But granted even though "Ring of Fire" is supposed to be told through the eyes of June Carter, even on its own it still feels like a fluff piece.  Which is actually surprising seeing as how this one stars a very headstrong Jewel and is directed by former indie queen Allison "Gas, Food Lodging" Anders.  (What the heck happened to her?!)  Sadly the female point of view is not all that different from what we've already seen (though a little less affecting!), with a few early bits about June's career prior thrown in.  Not enough to revisit the same story, "Ring of Fire's" flame went out before it began.      
Best Feature: That's how you know there's trouble in paradise – the only extra on this disc is a biography of...Johnny Cash. 
Best Hidden Gem: Nothing hidden here – what you see is what you get. 
Worth the Moola: Even if you saw this while flipping the channels, chances are you'd keep on flipping.