DVD Review: 'Rapture-Palooza'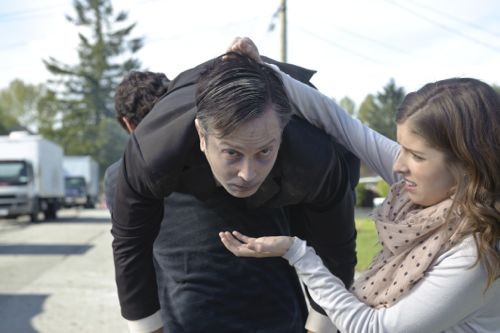 Craig Robinson as the anti-Christ – need we say more?  We're checking out the new to DVD comedy "Rapture-Palooza" out now from Lionsgate Home Entertainment.  The laughs get rude and reviewed below!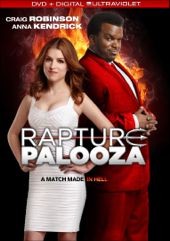 Title: "Rapture-Palooza"
   Grade: 3
   Cast: Craig Robinson, Anna Kendrick, Rob Corddry
   Director: Paul Middleditch
   Rating: R
   Runtime: 85 minutes
   Release Company: Lionsgate Home Entertainment
   Website: www.lionsgatedvd.com
The Flick: It's no surprise on the writing level that a comedy about such a delicate subject like the Apocalypse and folks getting raptured up to heaven works so well.  It's the work of Chris Matheson and Producer Ed Solomon the guys behind Bill & Ted and its obvious.  The comedy is biting, the subject taboo, the vibe so wrong and yet all is funny as hell.  (Love the locusts – "suffer!")  Problem in paradise here is they let Craig Robinson as anti-Christ 'the beast' take over with a little too much improvisation and it becomes old fast.  (He's better on a short and scripted comedic leash!)  Too many sex jokes, innuendoes and creepy sexual advances just aren't funny and Robinson singlehandedly drags down what could have been an amazing film to just an okay one.  (Forget this guys – make another damn Bill & Ted for crying out loud!)  
Best Feature: The 'Gag Reel's' a good one here, with honest moments of comedy – take heed Craig!
Best Hidden Gem: Got to admit that for anyone looking to both laugh and be totally bashed and humiliated for 85 minutes, the full-length feature 'Commentary' with Robinson, Rob Huebel and always funny Rob Corddry is a must listen.  (And yes, I have no life guys!)
Worth the Moola: Some good stuff mixed with too much unfunny Craig Robinson makes for a solid rental – then put it back.