DVD Review: 'Pros and Ex-Cons'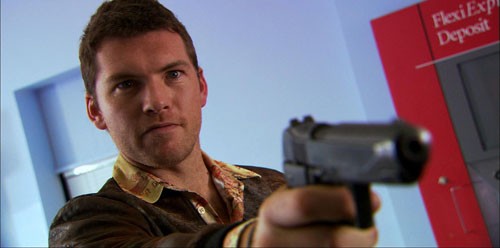 Has Perseus himself Sam "Avatar" Worthington got your cinematic blood pumping?  Any fans out there curious to see more?  Well, we're taking a look at an early Worthington outing by the name of "Pros and Ex-Cons" (hitting shelves June 7 from Lionsgate DVD) that he made in good old Australia back in the day.  Check out the film review and extras peek below!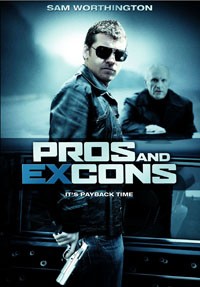 Title: "Pros and Ex-Cons"
   Grade: 0
   Cast: Sam Worthington, Tamara Cook, Steve Bastoni
   Director: Tim Boyle
   Rating: R
   Runtime: 92 minutes
   Release Company: Lionsgate
   Website: www.lionsgatedvd.com  
The Flick: Tim Boyle, the director of this way-too-familiar Aussie import, is obviously a die-hard disciple of the Quentin Tarantino school of film – and unfortunately it shows.  With everything from his cardboard cut out characters (hitmen duos anyone?!) to his tiresome set ups (all involved finale shootout if you please!) and even movie geek reference rip-offs (hey, let's do the computer Bank scheme…ala "Superman 3!"), Boyle pays more than homage with his seriously off interpretation that's missing the single key ingredient of Tarantino freshness.  In fact the only reason this 2005 import is even seeing the light of day now is the inclusion of pre-"Avatar" and "Terminator Salvation" Sam Worthington, who shows up in a ho-hum forgettable side part as a bumbling killer-for-hire.  (Don't let the box fool you folks – this ain't his flick alone!)  Angry mob bosses, slackers in the wrong place at the wrong time and even tough female baddies – imitation isn't always the sincerest form of film flattery.
Best Feature: No features – the best present of all!
Best Hidden Gem: They must be seriously hidden – I haven't found them yet!
Worth the Moola: Ever get taken by a guy on the street with the three cups and a ball trick who has an Australian accent – same feeling.