DVD Review: 'Poseidon Rex'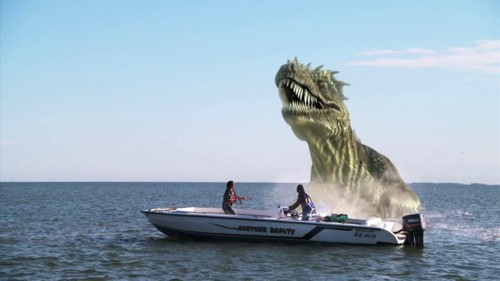 Poseidon.  Rex.  Nuff said.  We're checking out the new to DVD flick "Poseidon Rex" out now from ITN Distribution.  We review the big guy and his carnage below.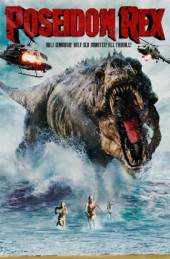 Title: "Poseidon Rex"
   Grade: 3
   Cast: Brian Krause, Anne McDaniels, Candice Nunes
   Director: Mark L. Lester
   Rating: Not Rated
   Runtime: 98 minutes
   Release Company: ITN Distribution
   Website: www.anderson-digital.com
The Flick: "Poseidon Rex" is a classic case of what you see is what you get.  There's plenty of B-movie cheese, skin, and sea creatures with attitude to go around.  In the B-movie department you got "Sleepwalkers" alum Brian Krause playing a tough guy named Jackson Slate, an intellectual hottie in the form of bikini clad scientist babe Anne McDaniels for the sex appeal and plenty of old school effects (and some new CGI stuff!) that make up the Rex himself in all his full on cheddar glory.  Rocket science this ain't, but if your looking for sun and fun the big guy is large enough for satisfying shade.  (Plus you get some drug dealing scum getting theirs to boot!)
Best Feature: A 'Behind the Scenes' featurette has all the expected (yes, they shot is a tropical paradise those bastards!) – though love hearing the CGI guy talk about how he made the Rex a believable creature.  (Yeah and monkey's may fly out of my butt!)
Best Hidden Gem: Again brains and beauty do bounce in the form of babe Anne McDaniels.
Worth the Moola: Looking for a decent dino distraction – could do worse folks!