DVD Review: 'Outlaw Brothers'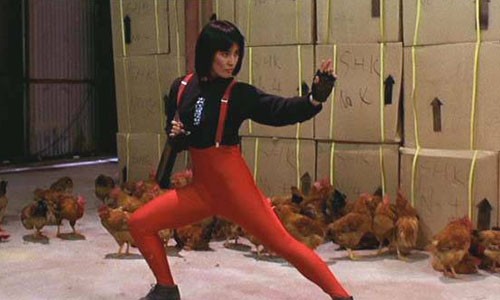 Nothing like a little old school kung fu flick to keep things interesting!  Today we're checking out the new to DVD 1990 Hong Kong action flick "Outlaw Brothers" out now via The Weinstein Company's Dragon Dynasty label.  We bow and set out review stance below.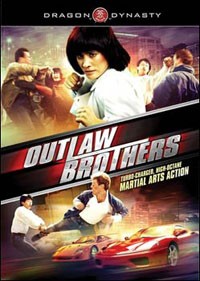 Title: "Outlaw Brothers"
   Grade: 4
   Cast: Frankie Chan, Max Mok, Miu Kiu Wai
   Director: Frankie Chan
   Rating: Not Rated
   Runtime: 102 minutes
   Release Company: The Weinstein Company Home Entertainment
   Website: www.vivendient.com
The Flick: Call me crazy, but there's a big likeability factor with "Outlaw Brothers."  Meaning amidst some of the gags and overacting, there is a solid lead character chemistry threesome that makes the flick a winner.  First is the teaming of Frankie Chan (who also directs here!) and Max Mok as a couple of thrill seeking car thieves (think No Man's Land with a joy for the job!), with the second being an unconventional connection between Chan and top cop Tequila.  (Played with equal parts beauty and brawn by actress Yukari Oshima!)  Their work amidst some cool action, stunts and the like more than makes up for any unintentionally goofy bits. 
Best Feature: Sadly, there are no features on this sucker.  (Dragon Dynasty – what happened, man?!)
Best Hidden Gem: Again the heated cop /criminal relationship between Chan and Oshima is one to watch.
Worth the Moola: For the flick, "Outlaw Brothers" is a cool karate rental – no extras keep it from being part of the collection.