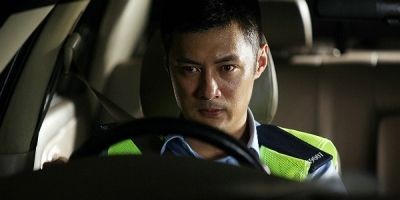 Ready for a little street car racing action crime flick – Hong Kong Style?  Then check out our review of the new to DVD film "Motorway" out now from Lionsgate Home Entertainment.  The clocked going to fast review speeds on below!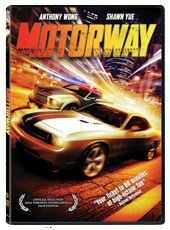 Title: "Motorway"
   Grade: 3 1/2
   Cast: Anthony Wong, Shawn Yue, Guo Xiaodong
   Director: Soi Cheang
   Rating: R
   Runtime: 89 minutes
   Release Company: Lionsgate Home Entertainment
   Website: www.lionsgatedvd.com
The Flick: There's a solid moral dramatic core within "Motorway" where an old cop passes on his skills to a young up and comer and it's touching at times.  Problem is "Motorway" is also so bogged down by a myriad of sub-plots and side stories that it does at times distract from the good stuff.  But the drama via "Hard Boiled" alum Anthony Wong and the tremendously cool car stunt stuff caught on cam does its best to overcome the films shortcomings.  (And yes, the car chases and amazing maneuvers do take the breath away!)  
Best Feature: The single making of 'Featurette' is a fast paced and tasty one-stop shop that covers various sections of the film – a fun watch.  (Love the stuff on complicated car maneuvers!) 
Best Hidden Gem: Again, Anthony Wang gives another soulful performance as an again police wheelman itching to ride one last time. 
Worth the Moola: Besides being on a bumpy road story wise, this stable acting and cool car chase vehicle is worth test-driving for sure.