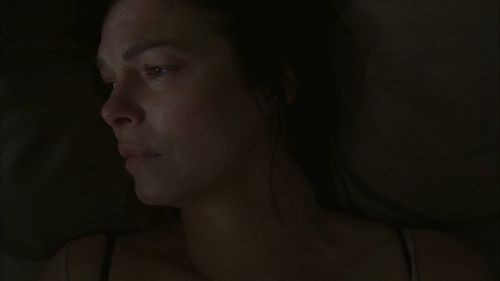 What is truly the toll on those who lose a loved one?  It's the premise of the new to DVD drama "Morning" out now from Anchor Bay Home Entertainment.  Check out the review below.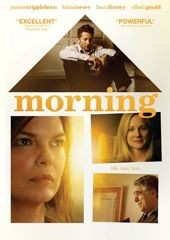 Title: "Morning"
   Grade: 2
   Cast: Jeanne Tripplehorn, Leland Orser, Laura Linney
   Director: Leland Orser
   Rating: R
   Runtime: 95 minutes
   Release Company: Anchor Bay Home Entertainment
   Website: www.anchorbayent.com
The Flick: I get that the subject of losing a child is dark stuff, but "Morning" is one hard flick to get through.  The feature debut of actor Leland Orser, "Morning" is mired in hopelessness, despair and total devastation.  There are attempts to lighten the mood with some lighter side material via Jason Ritter and understanding doctor Laura Linney, but it never makes up for the films serious uncomfortability factor.  (Plus Orser as an actor here felt a little staged.)  The one unwavering gem of the flick is most assuredly the poignant and focused work of the underrated Jeanne Tripplehorn who lives, breathes and buries herself in the sorrow of her damaged character – it haunts you.  
Best Feature: There are no features, which is a downer as I would have liked to know what Orser was thinking and feeling writing and directing this one.
Best Hidden Gem: A surprisingly sullen but ever-engaging Elliot Gould plays a nice part as a family physician. 
Worth the Moola: Not exactly a fun time at the movies, "Morning" hits you like a two by four to the brain and keeps swinging.