DVD Review: 'Mischief Night'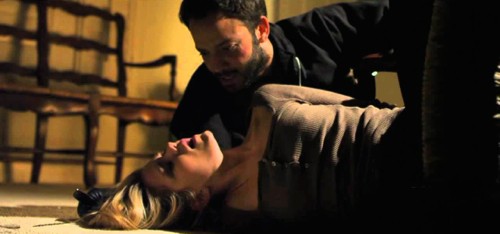 Ready for some pre-Halloween slasher fun?  Then follow us as we check out the new to DVD horror outing "Mischief Night" out now from Lionsgate Home Entertainment.  We review the locks on the doors and windows below!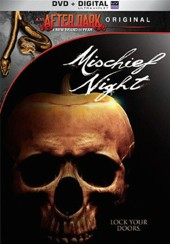 Title: "Mischief Night"
   Grade: 4
   Cast: Brooke Anne Smith, Marc Valera, Malcolm McDowell
   Director: Travis Baker
   Rating: R
   Runtime: 88 minutes
   Release Company: Lionsgate Home Entertainment
   Website: www.lionsgateshop.com
The Flick: What could have been yet another tepid "Scream" girl at home alone wannabe flick turns out to be a real creepy psychological ride.  Brook Anne Smith gives a tour-de-force turn as a girl babysitting on the night before Halloween who ends up face to face with a real killer, but has some hidden issues of her own.  It's a fun night indeed with twists, turns and fun where nothing is as it seems.  To reveal more would be a crime – this night needs to be seen to be believed.
Best Feature: There are sadly no features on this sucker – no insight from Smith or her Director Travis Baker at all?  What a waste!
Best Hidden Gem: Malcolm McDowell shows up as a nosey and annoying neighbor out to make sure everyone is safe – yeah right!
Worth the Moola: Great flick that keeps you guessing – just wish those who made it gave fans a little extra feature goodness to boot!