DVD Review: 'Madso's War'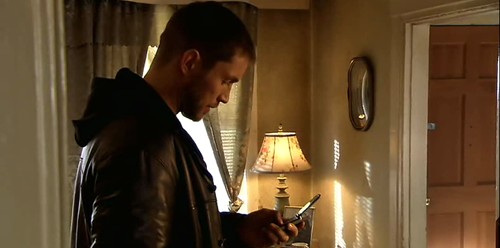 Ready to check out more tales from the Boston hoods?  Grab your gun and take aim cause we're checking out the new crime thriller "Madso's War" out this week from MGM Home Entertainment.  The bullets land below!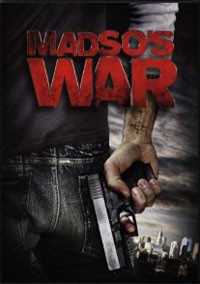 Title: "Madso's War"
   Grade: 1
   Cast: Matthew Marsden, David Patrick Kelly, Timothy V. Murphy
   Director: Rob Marcus
   Rating: R
   Runtime: 84 minutes
   Release Company: MGM
   Website: www.mgm.com  
The Flick: "Madso's War" is a film with a tone of problems.  The story (Boston based hood go up against each other!) is uninteresting, the music way too obtrusively loud and the movie just looks and feels like it was shot by my 10-year-old. (Lot's of cheesy slow motion with music video style editing!)  But the main and ultimately detrimental flaw of "Madso's War" is the character of Madso himself.  As played by actor Matthew Marsden, the character has no relatable qualities, nothing for an audience to root for and Marsden has the screen presence here of a gnat.  Plus he looks even more unimpressive next to veteran actors like David Patrick Kelly – who is all but wasted here.  The only saving grace for this flick is the character of Kieran, Madso's crazy Irish cousin played with dark gleeful relish by movie stealing Timothy Murphy.  But this war is more like two drunken girls fighting over a man on a Friday night – a joke.  
Best Feature: No features – should have gone right for a Murphy interview!
Best Hidden Gem: Murphy, Murphy, Murphy.  (Oh and did I happen to mention the performance by Tim Murphy?!)
Worth the Moola: This one is not even worth stepping over is you walk past it on the street – I'm sure Mr. Murphy has more stellar work he'd prefer you to check out!