DVD Review: 'Look: Season 1'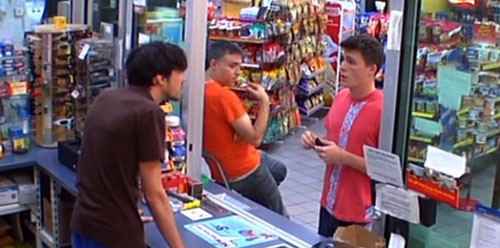 Ready to step out of a movie into an episodic format as a voyeur of the salacious?  Then you're ready to check out the Showtime Original series now hitting DVD on Nov. 29 from Image Entertainment titled "Look: Season 1" by filmmaker Adam Rifkin, based on a powerful feature film he originally made back 2007.  Cameras are watching – check out the reviewed footage below!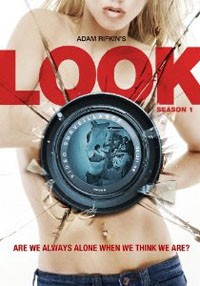 Title: "Look: Season 1"
   Grade: 4
   Cast: Giuseppe Andrews, Marcus Giamatti, Claudia Christian
   Director: Adam Rifkin
   Rating: Unrated
   Runtime: 308 minutes
   Release Company: Image Entertainment
   Website: www.image-entertainment.com
The Flick: I remember interviewing Director Adam "Detroit Rock City" Rifkin for film version of "Look" and when he told me his desire to make it into a series my interest was definitely peaked.  The film played out in such a provocative, shocking and deadly honest way that it could possibly be engaging as a series as well – couldn't it?  Well, low and behold, Showtime bought the idea and with Rifkin helming the project, "Look: The Series" does not disappoint.  Back for everything the surveillance cameras have to offer is memorable convenience store clerk Willie (played by Rifkin regular Giuseppe Andrews) with his ongoing dreams of music stardom, but now we're introduced to some new folks such as sassy double-crossing high school minx Sharon Hinnendael (she makes all the "Heathers" look like Mr. Rodgers!), delightfully angry cheating and coke snorting wife Claudia Christian (yes, she of "The Hidden!") and her annoyed husband Marcus 'brother of Paul' Giamatti.  But what made Rifikin's flick so unforgettable was the use of chilling moments (the one in the film between a teacher and his underage seducing student when he finally succumbs to her advances lingers a long time!) and fortunately his series is ripe full of them.  From the shocking (only Rifkin could ruin the beauty of porn stars Gianna Michaels and Sophie Dee!) to the disturbing (the film spouted a sick pedophile POV – the series has a good looking rapist as the deranged foe) to the downright sad (seeing Robert Curtis Brown's Dan the Weatherman break down after being fired for a sex scandal crushes the soul!) and depressing (the homeless man segments make me turn away in shame!) Rifkin employs just as much gusto, emotion and dramatic impact onto each of his episodes as he did the film – with Rifkin involved seeing is most certainly believing.
Best Feature: Unfortunately there are no features on this one – Image should have at the very least given us a Rifkin running commentary track! (Shame on you!)
Best Hidden Gem: Again, seeing Claudia – she of "The Hidden" and "Hexed" – Christian in such a tasty, lecherous and vile role worthy of her total acting prowess is awesome beyond belief!  (Rifkin – I bow sir!)
Worth the Moola:  Sexy, sinful and salacious - for those who liked the flick, you ain't seen nothing yet.