DVD Review: 'Lewis Black: Old Yeller'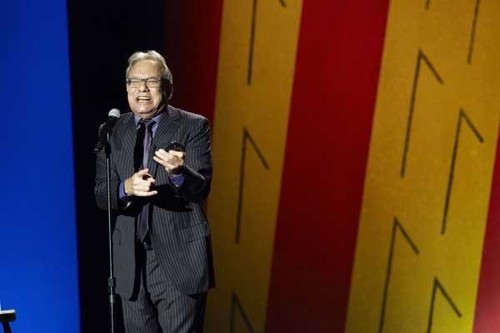 Ready to spread a little joy...and anger?  The follow us as we check out comedian Lewis Black's latest concert DVD entitled "Lewis Black: Old Yeller" out now from RLJ Entertainment.  The funny gets reviewed below!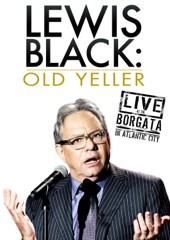 Title: "Lewis Black: Old Yeller"
   Grade: 3 1/2
   Cast: Lewis Black
   Director: Zach Nial
   Rating: Not Rated
   Runtime: 81 minutes
   Release Company: RLJ Home Entertainment
   Website: www.us.RLJEntertainment.com
The Flick: The live taping of famed hothead comedian Lewis Black at the Borgata in Atlantic City has its fare share of ups and downs.  On the up side there's a good portion of classic 'Back in Black' feistiness from The Daily Show running rampant in this special, especially when the aging comedian takes on new things like cellphones and Facebook.  Down side is that either due to the fact that either Black's parents were present in the audience for this special or that he's getting on in years, Black has just as many unneeded quiet and more mellow moments here.  It makes for a more calm and less venomous set – not good for a dynamo like Lewis Black.   
Best Feature: No extras on this release leads me to believe that it coming out was more than likely an afterthought.
Best Hidden Gem: Black still shows why he's the best – coming up with comedy on the spot is his specialty!
Worth the Moola: If you're a Black fan you'll be both happy and sad – worth it anyway.