DVD Review: 'Jim Breuer: And Laughter For All'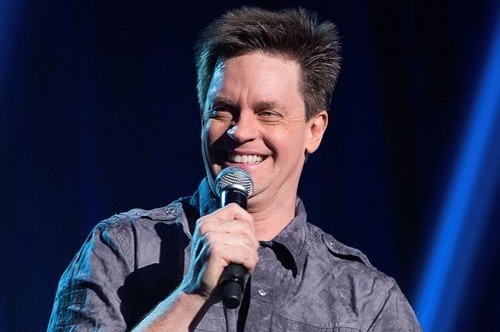 Ready for another shot of Breuer – straight up?  The follow us as we check out the new to DVD comedy special "Jim Breuer: And Laughter For All" out now from Image Entertainment.  We examine the funny below!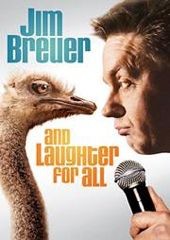 Title: "Jim Breuer: And Laughter For All"
   Grade: 4
   Cast: Jim Breuer
   Director: Jay Chapman
   Rating: Not Rated
   Runtime: 58 minutes
   Release Company: Image Home Entertainment
   Website: www.us.RLJEntertainment.com
The Flick: I must admit I've always been a big Jim Breuer fan.  His low-key delivery and everyman persona has made him more than memorable for me in everything from SNL to the classic underrated hidden gem "Half Baked."  (Plus anyone who has heard him on Howard Stern knows that he's no hack!)  And Laughter For All is certainly for Breuer's now older audience that has grown up with him and thus the observations and topics certainly reflect a mid-life perspective.  But Breuer has never been one to pass on comedy and humorous observations from both his age (his material on being an aging metal head is classic!) and views (domestic life is a constant source of hilarious material here!) and thank goodness.  (Plus for die-hard impression fans he even appeases you here!)  Showing us that it's okay to age and still be funny, Breuer is the poster boy for the hilarious middle-aged manic comic. 
Best Feature: Unfortunately there are no features on this one – but then it is a comedy special folks!
Best Hidden Gem: The laugh out loud (or at least I did!) bit on going to a drive-thru zoo for the cost of a single can of Pepsi will have anyone with a minimal sense of humor in tears.
Worth the Moola: Keeping it real and funny, Breuer brings it.