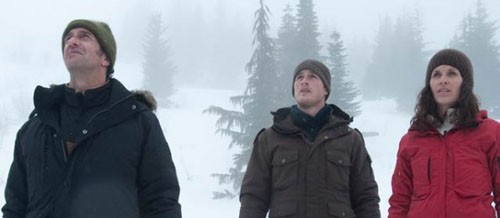 How about a nice little winter family outing – over some vast gaping methane filled ice gashes!  That's what faces the kin in the new film via Syfy Channel titled "Ice Quake" out on DVD Jan. 3 from Anchor Bay Entertainment.  Curious about the quake – follow the review to see what's at stake!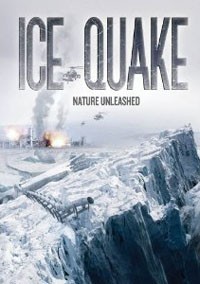 Title: "Ice Quake"
   Grade: 3
   Cast: Brendan Fehr, Jodelle Ferland, Victor Garber
   Director: Paul Ziller
   Rating: PG
   Runtime: 90 minutes
   Release Company: Anchor Bay Entertainment
   Website: www.anchorbayent.com
The Flick: While this one does have the distinctive sting of the Syfy Channel, there's an interesting and believable family dynamic that does keep "Ice Quake" from going under.  Led by "Roswell's" Brendan Fehr as an inquisitive geologist, the gang in peril bit actually works, amidst some rather forced gamey stuff (the whole guy from the University storming the barricades to get to the mountain bit screams movie of the week!), and mainly due to some realistic father/mother/son/daughter moments that keep things interesting.  Add to that some Victor "Alias" Garber as a military man and an unforgettable shot that actually sees Santa fly sans reindeer and you've got some fun for the whole fam. (Or at least those who want one!)    
Best Feature: The single 'Making-of' has standard stuff, but features a rather cocky Fehr interview – if you want to like his doting dad I suggest you omit watching this one.
Best Hidden Gem: Santa goes...you have to see it!
Worth the Moola: For a flick that's fairly B-movie tricked out, but still has some decent family-pulling-it-together moments, this one's worth a kith and kin Sunday sit.