DVD Review: 'House of Versace'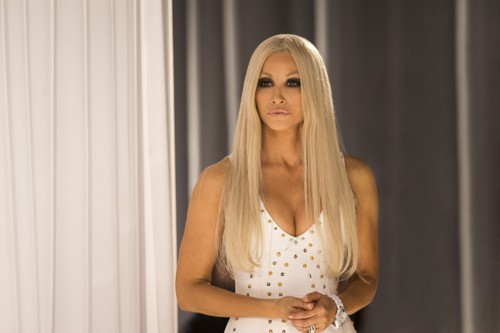 Ready to enter the fashion world through the eyes of famed sister Donatella Versace?  Then follow us as we check out the new to DVD flick "House of Versace" out now from Lionsgate Home Entertainment.  We examine and review the runway accoutrements below!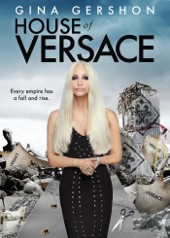 Title: "House of Versace"
   Grade: 3 1/2
   Cast: Gina Gershon, Enrico Colantoni, Colm Feore
   Director: Sara Sugerman
   Rating: Not Rated
   Runtime: 90 minutes
   Release Company: Lionsgate Home Entertainment
   Website: www.lionsgateshop.com
The Flick: Not really knowing a ton about famed fashion designer Gianni Versace and even less about his sister Donatella, "House of Versace" is quite eye opening.  From the behind the scenes squabbles to dealing with death, the film delves deep into the life of Donatella at all points before during and after the shameless death of her talented brother.  As played by the always amazing Gina Gershon, her Donatella is one brilliantly troubled figure and Gershon relishes every second.  Throwing away all preconceived notions and going for character broke, Gershon embodies the look, feel and spirit of her Donatella – par for the course for the ever-underrated actress.  There is some decent supporting players including "Just Shoot Me" alum Enrico Colantoni as the infamous Gianni and Colm Feore as their more stoic brother, but this is Gershon's show all the way.
Best Feature: No features – would have loved a commentary or at least an interview with Gershon about her preparation in playing Donatella.
Best Hidden Gem: Far from hidden, Gershon is the sun, moon and stars here.
Worth the Moola: Interested in the fashion world or simply adore the continual work of all things Gershon – this house is clear.