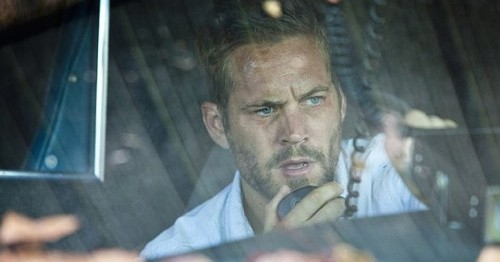 How far would you go to protect your kids?  Such is the premise of the new to DVD flick "Hours" out now from Lionsgate Home Entertainment.  Protection at any cost gets reviewed below.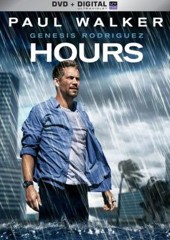 Title: "Hours"
   Grade: 4
   Cast: Paul Walker, Genesis Rodriguez, Kerry Cahill
   Director: Eric Heisserer
   Rating: PG-13
   Runtime: 97 minutes
   Release Company: Lionsgate Home Entertainment
   Website: www.lionsgateshop.com
The Flick: What's saddest about "Hours" is not just that this is one of the late Paul Walker's last films, but that it's also his best work to date.  Playing a dedicated father who is protecting and keeping his newborn baby alive during Hurricane Katrina, Walker does bring his signature easy going style to the flick, but also brings a new desperation and inner intensity that I haven't seen in his work before.  Considering he takes up most of the screen time solo (wife Genesis Rodriguez only has a handful of scenes here) it's good that he was able to step up to the plate on this one. 
Best Feature: This is the only area of disappointment, as I understand that Walker's death may have detoured some folks to not do bonus materials, but I say honor his memory by doing just that.  A commentary track, a featurette or anything that may shed light into the more thoughtful work by Walker here would have made this DVD better.  (The single 'Music Video' here doesn't quite do the trick!)
Best Hidden Gem: Again while not Oscar worthy, for Walker this performance showed some serious acting prowess as his character takes a light to dark journey.
Worth the Moola: Even if this didn't featurette some of the last work by Walker I would recommend it as evidence of the young actor getting better – worth checking out for sure.