DVD Review: 'Hindenberg - The Last Flight'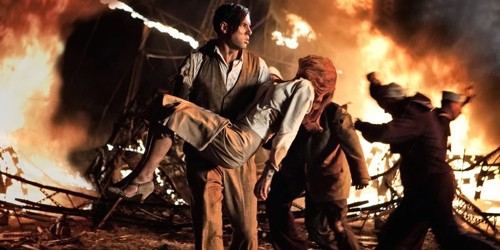 Ready to see what happened inside a famed disaster?  Then follow us as we check out the new to DVD flick "Hindenberg - The Last Flight" out now from Anchor Bay Home Entertainment.  We examine and review the tragedy inside and out below!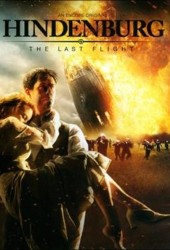 Title: "Hindenberg - The Last Flight"
   Grade: 2 1/2
   Cast: Stacey Keach, Lauren Lee Smith, Greta Scacchi
   Director: Philipp Kadelbach
   Rating: Not Rated
   Runtime: 191 minutes
   Release Company: Anchor Bay Home Entertainment
   Website: www.anchorbayent.com
The Flick: Good news is that this very long two-part mini-series like saga is far from boring with some tasty characters (actor Hannes Jaenicke is like a smiling snake in the grass!), a good lead romance with chemistry and a story that's far from boring.  (Hindenberg has a bomb on board – let the games begin!)  Bas news is that the dubbing, ADR or whatever the dialogue format driving this thing is about as distracting as a turd in a swimming pool.  Horrible recorded dialogue with no background noise or ambiance to speak of makes for one terrible time at the movies.  (aka always leave a foreign language option with subtitles – it is usually always better!)
Best Feature: Nobody is taking credit nor accepting responsibility for this one – telling.
Best Hidden Gem: Again the leathery performance by Hannes Jaenicke is one stand-out piece of work – wish I could have heard it as it was recorded on set!
Worth the Moola: If you can put aside the screaming awful dialogue problem (and yes, I did and watched it all anyway!) there are some positives in the tragedy story.