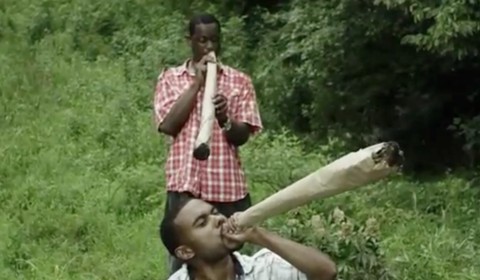 Seeking a little higher learning?  Then look no further than the new to DVD release "Highway," out this week from Lionsgate Home Entertainment.  The joint and the review get passed on below!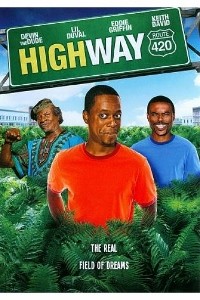 Title: "Highway"
   Grade: 1
   Cast: Devin the Dude, Lil Duval, Keith David
   Director: Coke Daniels
   Rating: R
   Runtime: 77 minutes
   Release Company: Lionsgate Home Entertainment
   Website: www.lionsgatedvd.com
The Flick: I'm a huge fan of Cheech & Chong and consider Half Baked to be a hidden gem.  Unfortunately the highly inferior marijuana flick Highway is like the sad bastard brother of those greats (think Cliff to Ron Howard!) and lacks in the area of gut busting laughs.  In fact, there are not many laughs to be had with the exception of some unfunny toilet humor and a little wasted Keith David.  (And it takes talent to make that guy look bad!)  Lead men Devin the Dude and Lil Duval are like a poor, sad, and untalented answer to Cheech and Chong.  I'm no prude – these guys just aren't funny.
Best Feature: That there are no features – and Erik Estrada.  (He's the best thing in this film – scary stuff!)
Best Hidden Gem: Eddie Griffin does one scene in complete white face as a racist hillbilly – is there anything he can't make funny?
Worth the Moola: Low on laughs, but high on the homegrown, this hallowed Highway goes nowhere.