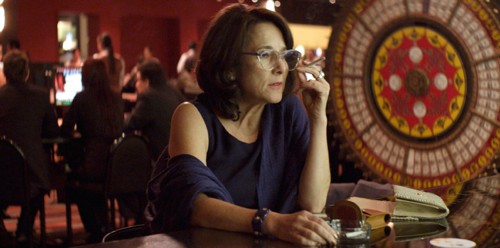 Can a "woman of a certain age" still feel young?  We're checking out the new to DVD drama "Gloria" out now from Lionsgate Home Entertainment.  The ups and downs of getting older get reviewed below!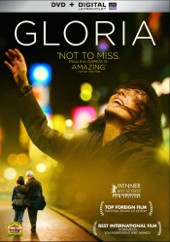 Title: "Gloria"
   Grade: 2 1/2
   Cast: Paulina Garcia, Sergio Hernandez, Diego Fontecilla
   Director: Sebastian Lelio
   Rating: R
   Runtime: 109 minutes
   Release Company: Lionsgate Home Entertainment
   Website: www.lionsgateshop.com
The Flick: While I admire the bold work of lead gal Paulina Garcia as the older and spirited Gloria of the films' title, the rest of the film boarders on mediocre.  Kind of a lamer and less inspiring "Shirley Valentine," "Gloria" follows a woman who is both passionate and a tad gullible which makes her interesting but hard to root for.  Her journey to enhanced life is interesting (yoga and a stiff drink!), but the flick does get bogged down in the romance department.  (And the ending feels less then fitting – more like tacked on!)  A so-so flick with a performance that elevates.    
Best Feature: The 'Behind the Scenes Musical Montage' fits the film's whimsy showing various making of footage alongside upbeat music – interesting.
Best Hidden Gem: Again this flick is fully carried by the honest and real work of actress Paulina Garcia.
Worth the Moola: Elder folk may flock to "Gloria," but film fans need a little more story meat on the movie bones.