DVD Review: 'Ginger & Rosa'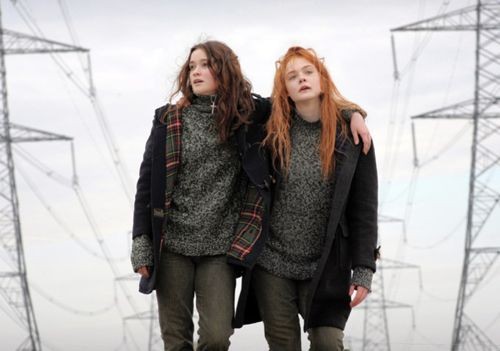 Ready to explore friendship under duress?  The follow us as we check out the new to DVD drama "Ginger & Rosa" out now from Lionsgate Home Entertainment.  Friendship limits reviewed below.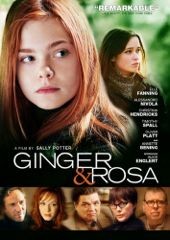 Title: "Ginger & Rosa"
   Grade: 2 1/2
   Cast: Elle Fanning, Alice Englert, Christina Hendricks
   Director: Sally Potter
   Rating: PG-13
   Runtime: 90 minutes
   Release Company: Lionsgate Home Entertainment
   Website: www.lionsgatedvd.com
The Flick: The story and tone of "Ginger & Rosa" comes from a genuine place that examines friendship loyalty and beliefs, but the execution is a tad stuffy.  Meaning as told by writer/director Sally Potter, the film tends to want to appear smart at all costs, even at the expense of real moments.  Not that there aren't some decent bits ala the engaging Elle Fanning and gal pal Alice Englert, but there's also heavy handed bits with parents and family members that take the story into melodrama territory.  A story told well from the fresh young perspective, this one gets bogged down by the old folks. 
Best Feature: The 'Making of' here is very memorable indeed, with an unusual and original approach that shames the traditional way to make a featurette – good show!
Best Hidden Gem: Annette Bening, the best of the elder clan, shows up almost unrecognizable and cool.
Worth the Moola: Not for everyone, but if you're into Masterpiece Theatre and have PBS on your channel favorites, this one might be for you!