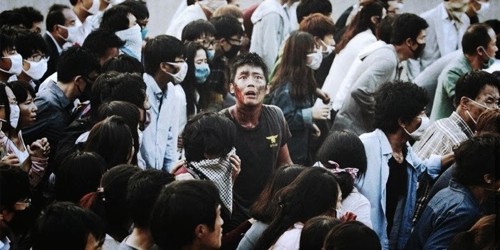 Can a single strain wipe out an entire city?  We're gonna find out as we check out the new to DVD flick "Flu" out now from CJ Entertainment.  We review the cause and effect of the catastrophe below!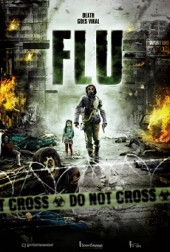 Title: "Flu"
   Grade: 4
   Cast: Soo Ae, Jang Hyuk, Min-ah Park
   Director: Kim Sung-Soo
   Rating: R
   Runtime: 122 minutes
   Release Company: CJ Entertainment
The Flick: The DVD box seems to be playing up horror angle on this flick, but "Flu" is actually an all-encompassing and riveting drama disaster pic.  Following a strain that makes it out of a container full of dead folks and throughout the city of Bundang the film skillfully portrays the realism of such an epidemic that has harrowing results.  But the flick still finds time to throw in a couple of star-crossed lovers – the captivating Soo Ae and heroic Jang Hyuk – and make the slight chemistry believable.  All in all a real hidden gem.
Best Feature: The 'Making Of Flu' featurette shows the scale and magnitude of such a large undertaking – good show!
Best Hidden Gem: Loved the sass of Soo Ae's little girl played with spunk by Min-ah Park.
Worth the Moola: Not what you would expect from the title and artwork – and that's a good thing!