DVD Review: 'Father Of Invention'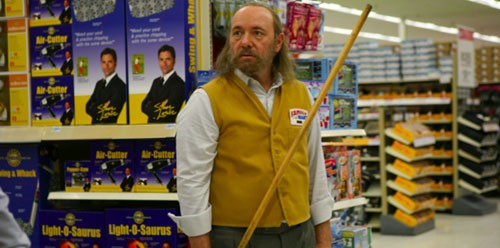 Can a man who was once on top of the world as a millionaire infomercial guru make it in life after spending ten years in the slammer?  That's just what's facing Kevin Spacey in the clever new flick "Father of Invention" out Oct. 25 from Anchor Bay Entertainment.  The only tears you'll shed with this DVD machine will be tears of joy – see below for more!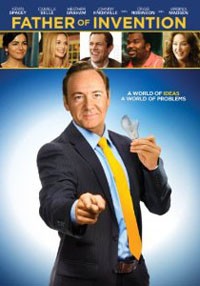 Title: "Father of Invention"
   Grade: 4
   Cast: Kevin Spacey, Camilla Belle, Heather Graham
   Director: Trent Cooper
   Rating: PG-13
   Runtime: 93 minutes
   Release Company: Anchor Bay Entertainment
   Website: www.anchorbayent.com
The Flick: For all it's sometimes posturing and familiar staging, I actually enjoyed "Father of Invention." Kevin Spacey chews up the screen as infomercial king Robert Axle, a man who once had millions and was on top of the game, but now finds himself homeless after a ten-year prison stretch.  (Spacey plays cocky and crotchety with equal zeal!)  But it's the clever writing and top notch cast that seals the must-see deal.  Loved seeing work by the likes of Virginia Madsen as Axle's bitter ex-wife, Craig Robinson as her hulking new beau, Camilla Belle as the disappointed daughter, Heather Graham as her caustic lesbian roommate and especially – surprise, surprise – Johnny 'Jackass' Knoxville as Axle's unlikely partner.  All involved give the non-stereotypical parts of Trent Cooper's flick a unique freshness – sealed for your convenience.   
Best Feature: The 'Making-Of' is an interesting look at why all the heavy acting hitters wanted to be involved.
Best Hidden Gem: Johnny Knoxville – the man know for acting outrageous nearly steals the show by playing...a regular guy!
Worth the Moola: It may seem a tad typical, but "Father of Invention" has just the right amount of cast and clever to warrant a buy – satisfaction guaranteed!