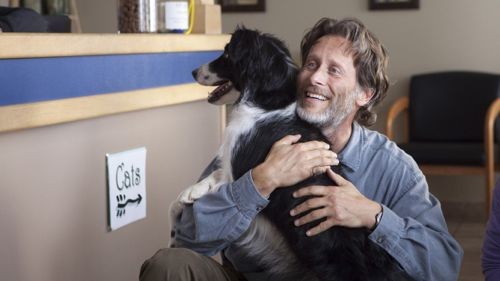 Can the love of a canine conquer all?  We're gonna find out as we check out the new to DVD Hallmark Movie Channel flick "Duke" out now from Gaiam Home Entertainment.  Follow the review leash below!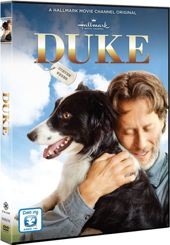 Title: "Duke"
   Grade: 3 1/2
   Cast: Steven Weber, Allison Hossack, Sarah Smyth
   Director: Mark Jean
   Rating: Not Rated
   Runtime: 87 minutes
   Release Company: Gaiam Home Entertainment
   Website: www.sonarent.com
The Flick: For what a sappy tearjerker "Duke" is the flick still manages to work.  It could be the realistic and very-non Hallmark Channel performance by a gritty Steven Webber, the interesting story directions takes by the story or just the animal connection that will tug at every pet owners heart.  (And I don't even own one!)  But for all the clichés there's some very affecting stuff in "Duke" that raises the regular flick roof and gives the film a better then average rental quality.
Best Feature: Strangely no features here – missed the mark by getting no Weber character insight guys.
Best Hidden Gem: Was really moved by the performance by Allison Hossack as the vet with a heart.
Worth the Moola: A flick designed to give you a good feeling with some surprisingly realistic un-perfect moments – rent it.