DVD Review: 'Dracula: The Dark Prince'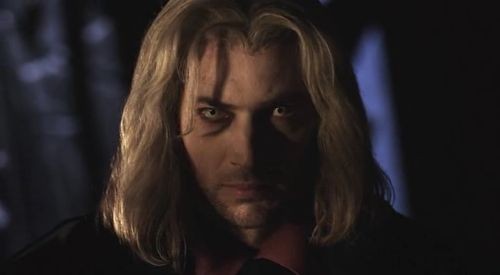 Bloodsucking.  Fangs.  Van Helsing.  Time for more tales of vampires, so follow us as we check out the new to DVD flick "Dracula: The Dark Prince" out now from Lionsgate Home Entertainment.  We review the flick and the rules of vampire killing below.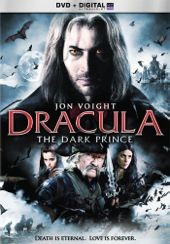 Title: "Dracula: The Dark Prince"
   Grade: 2
   Cast: Luke Roberts, Kelly Wenham, Jon Voight
   Director: Pearry Teo
   Rating: R
   Running Time: 92 Minutes
   Release Company: Lionsgate Home Entertainment
   Website: www.lionsgatedvd.com
The Flick: Yet another tale of Dracula and Van Helsing - with only so-so results.  On the up side there's plenty of on-screen chemistry between lead vampire Luke Roberts and the fetching Kelly Wenham that gives some aspects of a decent love story.  On the down side is everything else from the chaotic style by Director Pearry Teo to the horrible prosthetic nose on Jon Voight.  (Plus Ben Robson has the charisma of a gnat!)  There are a few cool storyboard-esk sequences that are decent, but only make you wish the film wasn't live action – bad movies like the creatures of the night live forever.                           
Best Feature: Only bearable feature was the 'Building The Castle' featurette that shows the construction of the famed structure through all its guises.
Best Hidden Gem: Again, I dug the tough yet sweet turn by Kelly Wenham channeling Joanne Whalley in "Willow."
Worth the Moola: Bored?  Need love?  There's a pinch in these sunken film cheeks.