DVD Review: 'Death Do Us Part'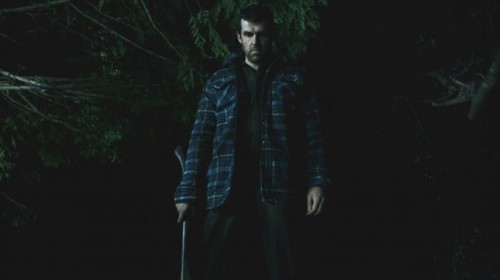 Can an upcoming marriage even survive murder?  We're going to find out as we check out the new to DVD flick "Death Do Us Part" out now from Anchor Bay Home Entertainment.  The bride throws blood and the bouquet below!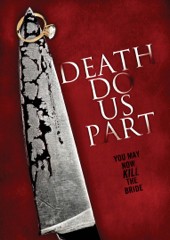 Title: "Death Do Us Part"
   Grade: 3
   Cast: Julia Benson, Peter Benson, Emilie Ullerup
   Director: Nicholas Humphries
   Rating: R
   Runtime: 89 minutes
   Release Company: Anchor Bay Home Entertainment
   Website: www.anchorbayent.com
The Flick: A so-so horror chiller with a gang of gals and guys hitting a remote cabin (will they ever learn?!) for a combine pre-marriage party and get a little murderous mayhem instead.  Bad side is some of the characters here are somewhat cardboards (the creepy caretaker, the drug addled friend with ulterior motives!) with nobody to root for (plus dumb decisions run amok here!), but it does help facilitate a myriad of twists and turns serving this up as a whodunit.  (Some surprising, some not so much!)  Overall a decent demented distraction for the genre crowd.
Best Feature: The 'Behind the Scenes' featurette is a one-stop shop doc that does give this film more credibility with the actors and filmmakers putting passion before profits to make this one happen – respect is officially given.
Best Hidden Gem: Must admit I was smitten in by the work of the fetching Christine Chatelain as the sister of the bride to be.
Worth the Moola: Not exactly groundbreaking, but an entertaining outing.