DVD Review: 'Deadly Code'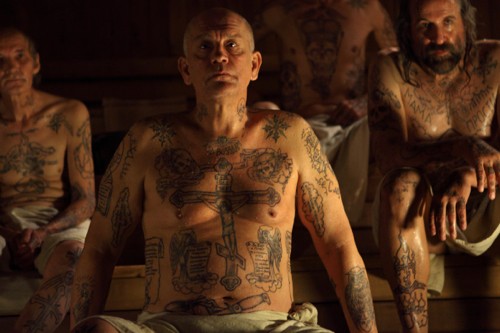 Do even criminals follow a moral code?  We're gonna find out as we examine the new to DVD flick "Deadly Code" available now from Lionsgate Home Entertainment.  We check to see if the code is indeed deadly below!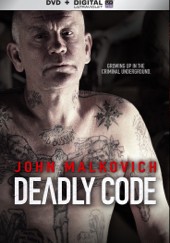 Title: "Deadly Code"
   Grade: 3 1/2
   Cast: John Malkovich, Arnas Fedaravicius, Peter Stormare
   Director: Gabriele Salvatores
   Rating: R
   Runtime: 103 minutes
   Release Company: Lionsgate Home Entertainment
   Website: www.lionsgateshop.com
The Flick: It's a shame – though I somewhat understand – that Lionsgate chose to feature actor John Malkovich on the front of this movie's DVD cover.  While he is as always fabulous as the moral compass and voice of reason Grandfather Kuzya in "Deadly Code," he's merely an elder to a story about a young gang of Siberian kids.  It's actually a fascinating tale with four friends since childhood having their loyalty to each other tested through war and women.  The two leads Arnas Fedaravicius and Vilius Tumalavicius (think a young Russell Crowe!) are especially engaging as two sides of the same coin – good story, good acting, good flick. 
Best Feature: The 'Making Of' doc has great talks with the young actors about working with the likes of insane and brilliant actors like Malkovich and Peter Stormare.
Best Hidden Gem: Young gal Eleanor Tomlinson plays a terrific role as the full of life but mentally underdeveloped Xenya.
Worth the Moola: Don't be swayed by just Malkovich on the box – there's even more goodies inside.