DVD Review: 'Daydream Nation'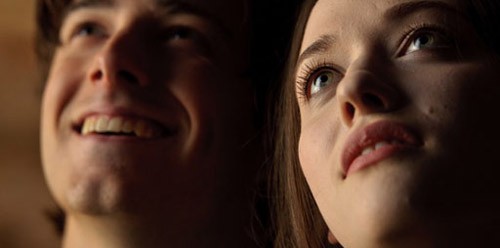 Slackers, stoners and plenty of teen love and angst – another dreary day in High School.  We're saluting all things adolescent with a look at the new to DVD Anchor Bay release "Daydream Nation," hitting shelves May 17.  Check out the review and features look below.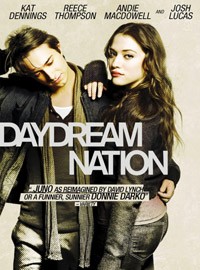 Title: "Daydream Nation"
   Grade: 2
   Cast: Kat Dennings, Reece Thompson, Josh Lucas
   Director: Michael Goldbach
   Rating: R
   Runtime: 98 minutes
   Release Company: Anchor Bay Entertainment
   Website: www.anchorbayent.com
The Flick: A strange character study, "Daydream Nation" seemed like "Grand Canyon" for the high school crowd.  In the midst of this weird flick about a gal who must ultimately choose between a shy fellow school-boy and her smart and passionate teacher, there are both highs ("Rocket Science" stutterer-in-love Reece Thompson is again wonderfully awkward here!), lows (Kat Dennings' character is cute, but hard to root for!) and oddities (what a weird film for Josh Lucas to be in – bold move brother!) running rampant.  But for all the seemingly unique style, stunt casting and hip soundtrack, this one just feels like a been there, done that.
Best Feature: There's only one, namely a Behind the Scenes doc, but it's hardly a best.  Standard stuff - a lot of script talk, working with so and so and yada, yada, yada…
Best Hidden Gem: Seeing the wonderful Andie MacDowell shine in a role that brings her back to her "sex, lies, and videotape" roots of great acting – good to see you in top form Andie!
Worth the Moola: Not unless you have burned through all your "Sixteen Candles," "The Breakfast Club" and "Juno" DVD's and your desperate for a dysfunctional high school fix.